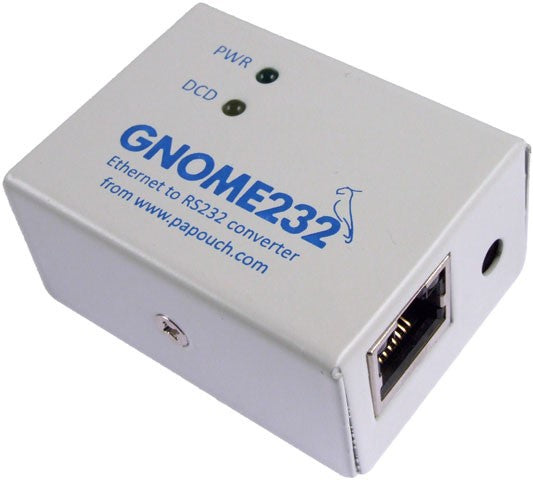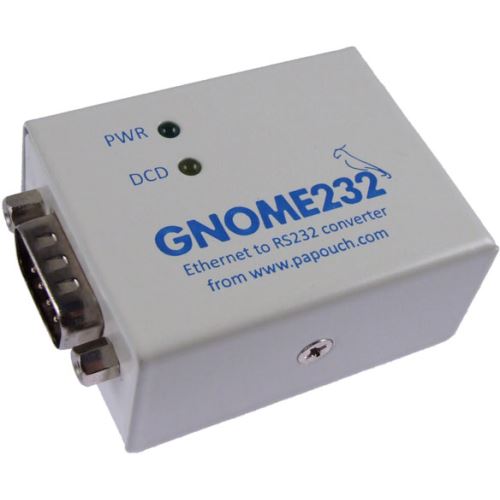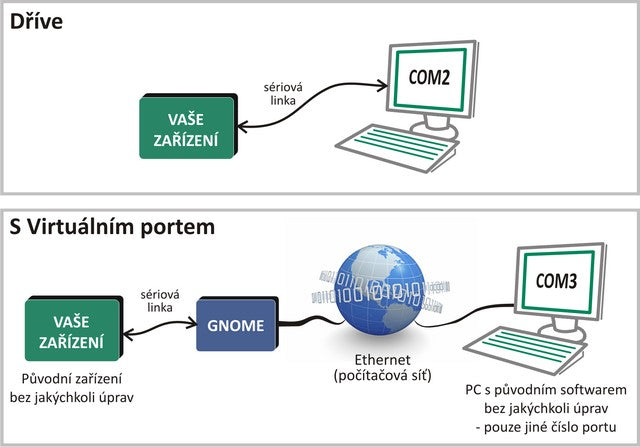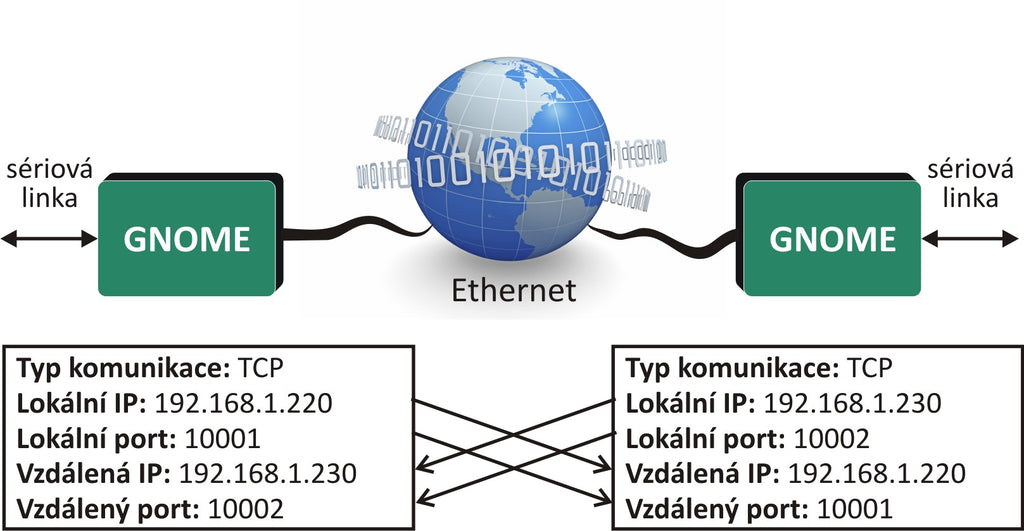 GNOME232 Ethernet to RS 232 Converter
Ethernet based (IP based) RS 232 converter. Enables a device with an RS232 interface to connect to Ethernet, or to extend the RS232 line via Ethernet. Runs on 5v to 30v DC.
Use 2x GNOME485 if you want to extend an RS485 signal over Ethernet (to use as an RS485 signal extender over Ethernet).

FREE Express Shipping for all orders in Australia over $250 and is shown during the checkout process. Please see our Shipping Page for more detailed shipping pricing and information.
The device is supplied including a "virtual serial port", i.e. software which creates a new serial port in the Windows operating system directed to the GNOME485 module via the Ethernet interface.
Want more information about how this RS485 temperature / humidity measuring device works? The GNOME232 instruction sheet / manual PDF is available to download here.
Other downloads:
Lantronix Redirector files (zip) for GNOME
 The GNOME232 comes complete with a 240v power supply, ready to use.