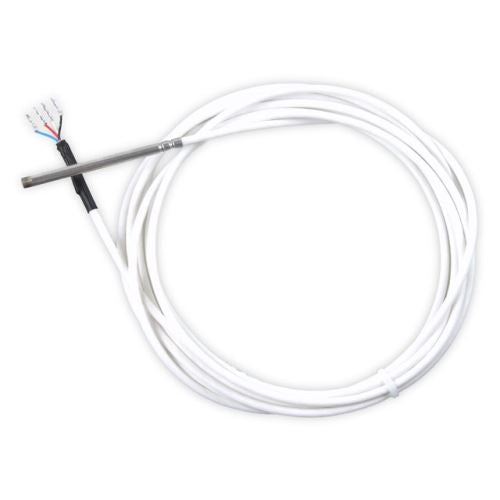 Papago 2PT PT100 (-90 to +250 degrees C, metal rod) to suit Papago 2PT-ETH (2PT-100MR)
PT-100 connection
Temperature measured in the range -90 to +250ºC, +/- 0.3 degrees C accuracy

Full 3-year Australian warranty
** Choose number of TEMPERATURE SENSORS above **
The Papago models are 8Wired's top-of-the-line temperature / humidity capable units and is the new replacement for the TH2E (and TME) series of products.
** Papago main unit, and power supply unit, need to be enclosed in a fully weatherproof housing, rated at IP67 or better. Enclosures are available separately from hardware or electronics shops. **
Please see photographs for a close up view of the sensors and sensor connections.
FREE Express Shipping for all orders in Australia over $250 and is shown during the checkout process. Please see our Shipping Page for more detailed shipping pricing and information.
Want more information about how this temperature & humidity alerting device works? The PAPAGO Thermometer and Hygrometer (humidity) sensor system instruction manual PDF is available to download here.