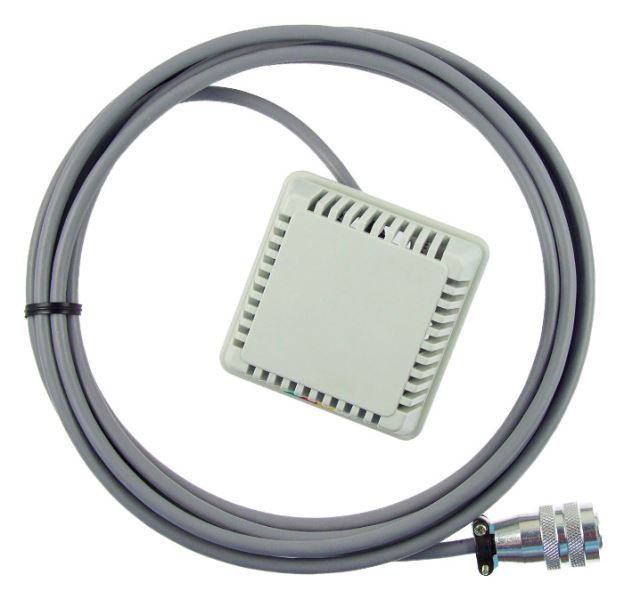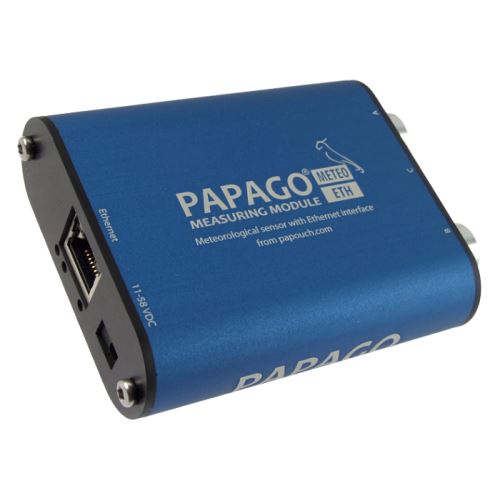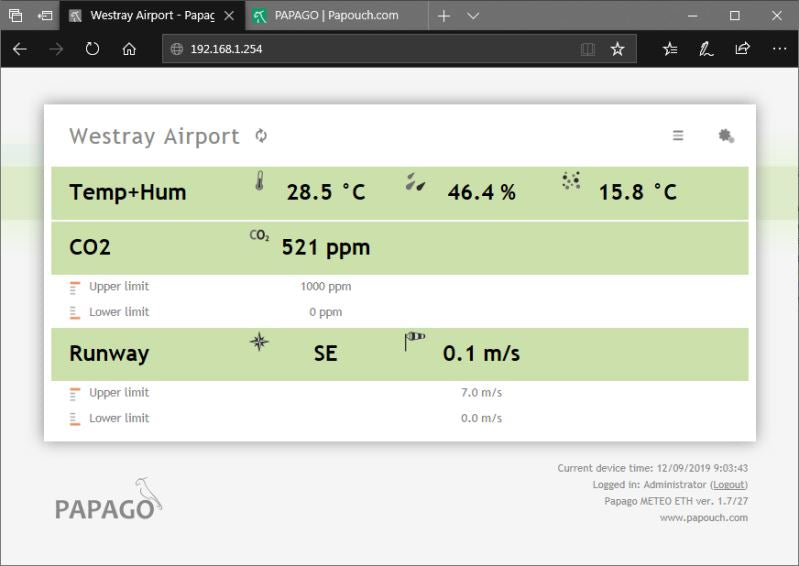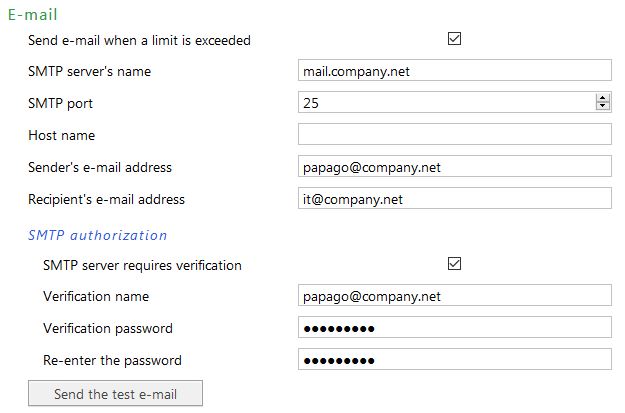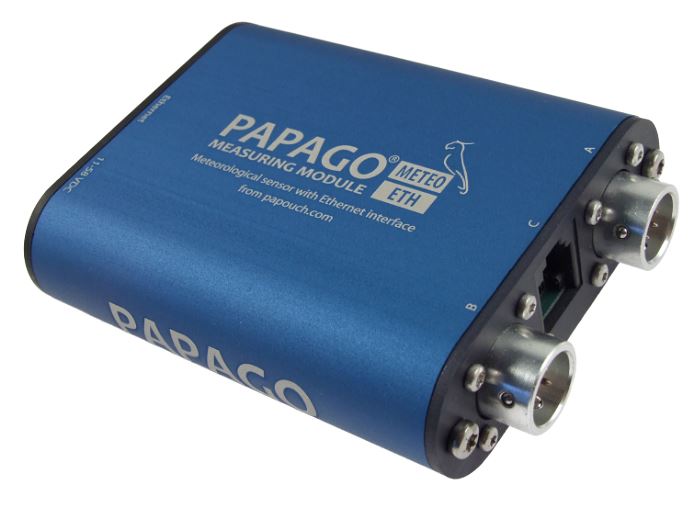 Papago Meteo ETH: with CO2 Sensor + Temperature Humidity Sensor
Papago Meteo ETH can measure temperature, humidity, dew point, carbon dioxide (CO2) concentration. Papago Meteo ETH has ethernet interface with PoE power supply.
** THIS BUNDLE INCLUDES: PAPAGO METEO unit, CO2 SENSOR, and TEMPERATURE / HUMIDITY SENSOR ***
FREE Express Shipping for all orders in Australia over $250
Affordable CO2 and temperature / humidity monitoring, with a web interface.
Papago Meteo ETH belongs to a family of Papago modules with some common properties. These are mainly the following:
Ethernet interface, internal website with many standard communication protocols
PoE power supply or an external source. PoE eliminates the need to use an external power supply. A 240v Australian power supply is included with this item.

Internal memory and real-time clock. Measured data including the time of measurement is automatically stored in the memory if the communication is lost. The data is automatically sent after the connection is restored.
Elegant but robust metal box that can be mounted on a DIN rail. The box bears descriptions that allow connection without having to consult the manual. Also LED indicators for all important states help commissioning.
The possibility to display, store and analyze data in the WIX software (free and paid version of Wix both available).
Sensors for Papago Meteo ETH
It is possible to attach up to three sensors listed below (to corresponding connectors A, B, C:
Combined sensor: temperature (-40 to +125 °C), humidity (0 to 100 %) and dew point (connector A or B)
OPTIONAL Temperature sensor : temperature (-55 to +125 °C) (connector A or B)
CO2 sensor (Carbon dioxide): range 0 to 2000 ppm with accuracy ±25 ppm, Non Dispersive Infrared Sensor (connector A or B)
OPTIONAL Wind speed and direction sensor (NOT INCLUDED in this bundle): speed (0.5 to 89 m/s), direction (±3°) (only connector C)
Features of Papago Meteo ETH
Measurements per second: 1, 2 or 5 according to the settings
PoE standard: IEEE 802.3af
Possible external power supply 11 to 58 V DC, (external 240v Australian power supply also included -- 15v / 0.8A DC)
Typical power consumption 1.8 W
Package contents: Papago Meteo ETH, patch cable 1m
The device can send e-mails if set thresholds has been exceeded
Communication possibilities of Papago TH CO2
All products from the Papago range - including, of course, the thermocouple thermometer Papago TH CO2 ETH - provides a wide range of communications options. Thanks to protocols for machine reading, you can easily incorporate thermometers into your existing systems. It's naturally also possible to control the Papago through the web or using Windows software.
MODBUS TCP - a standard industry protocol
SNMP (including TRAP messages for specific events)
HTTP GET with open or encrypted data (128bit AES)
EMAIL for specific events (e-mail without SSL)
XML with the currently measured data
Spinel (binary protocol developed by Papouch Company)
No active internet connection required to use this device -- it can be used on standalone and closed networks.
Want more information about how the Papago METEO Ethernet sensor devices works? Checkout our Papago METEO instructions PDF