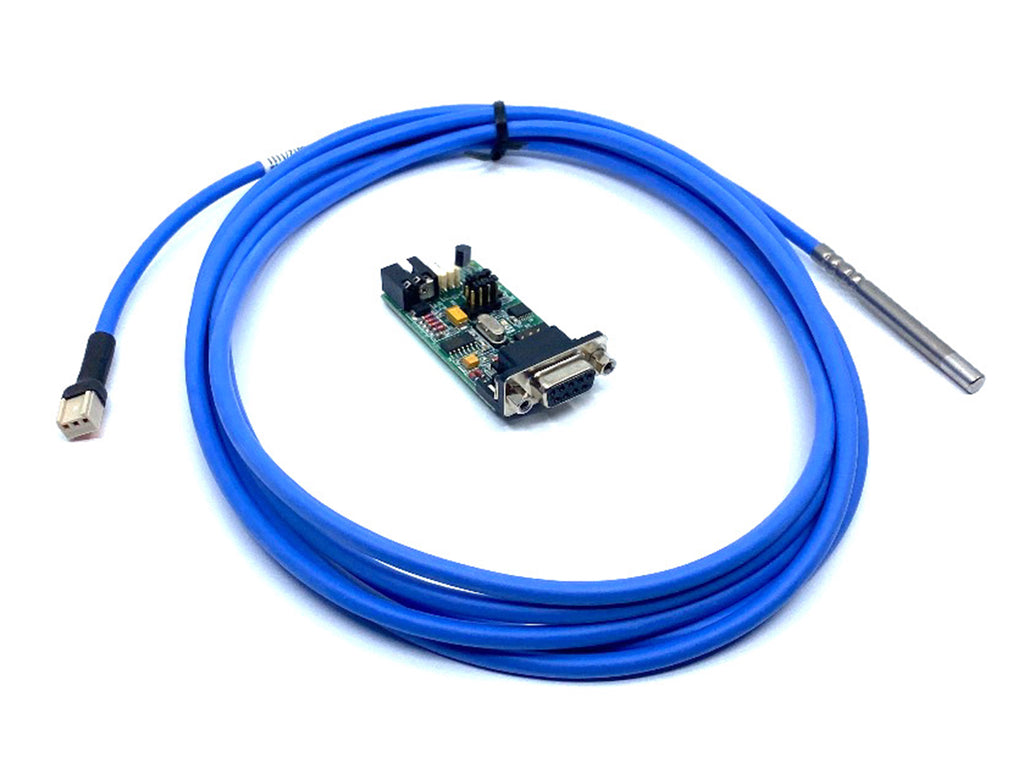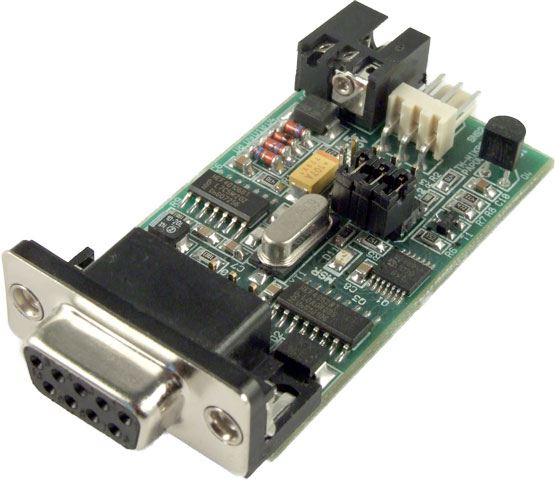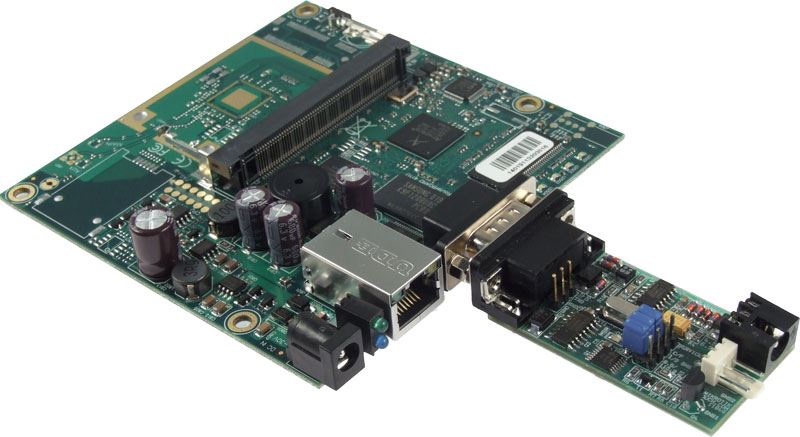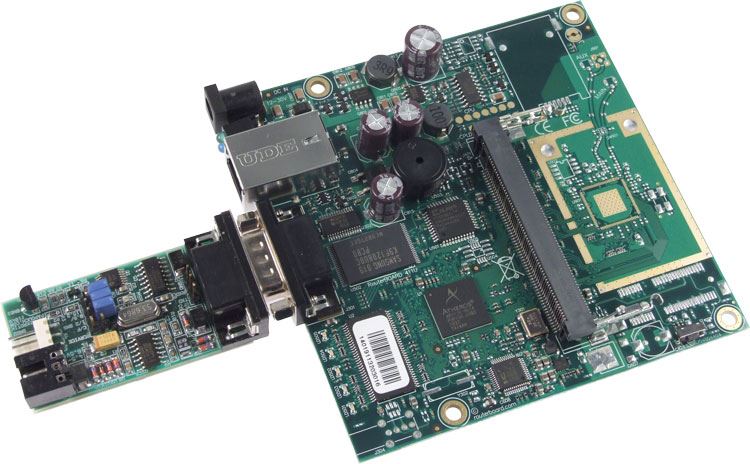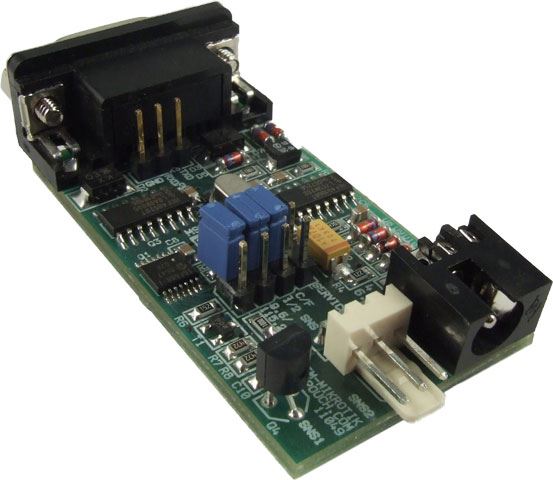 TM-Mikrotik: thermometer for Mikrotik RouterBOARDs
This version of thermometer TM is designed specifically for Mikrotik RouterBOARDs. Thermometer is connected to the RouterBOARD's serial port and it is powered from the same port. With this thermometer you can measure temperature from 2 points or monitor a status of switch.
This version of thermometer TM Mikrotik is derived from standard serial TM thermometer.
Features of thermometer for Mikrotik
Thermometer for RouterBoards Mikrotik.
Powered from the RouterBoards COM port - extremely low power consumption.
Integrated temperature sensor.
External input: For second temperature sensor or monitoring the status of switch.
External sensor (3m sensor cable length as standard).
After turning on the thermometer sends current data (temperature and status of a switch) to RouterBoard every 10 sec.
Communication speed 9,6 kBd or 115,2 kBd.
Measurement of temperature in Celsius or Fahrenheit.
The possibility of an external power supply.
The possibility of a serial line connected to a non-standard cable.
Measures temperatures from -55 °C to +125 °C, 0,1 °C resolution
Operating temperature range: -20 to +70 °C
This thermometer is a part of Made for Mikrotik program - we are among MikroTik Certified Integrators.