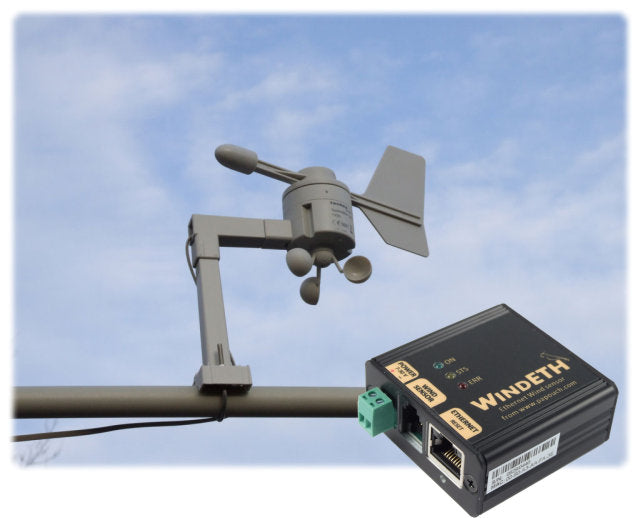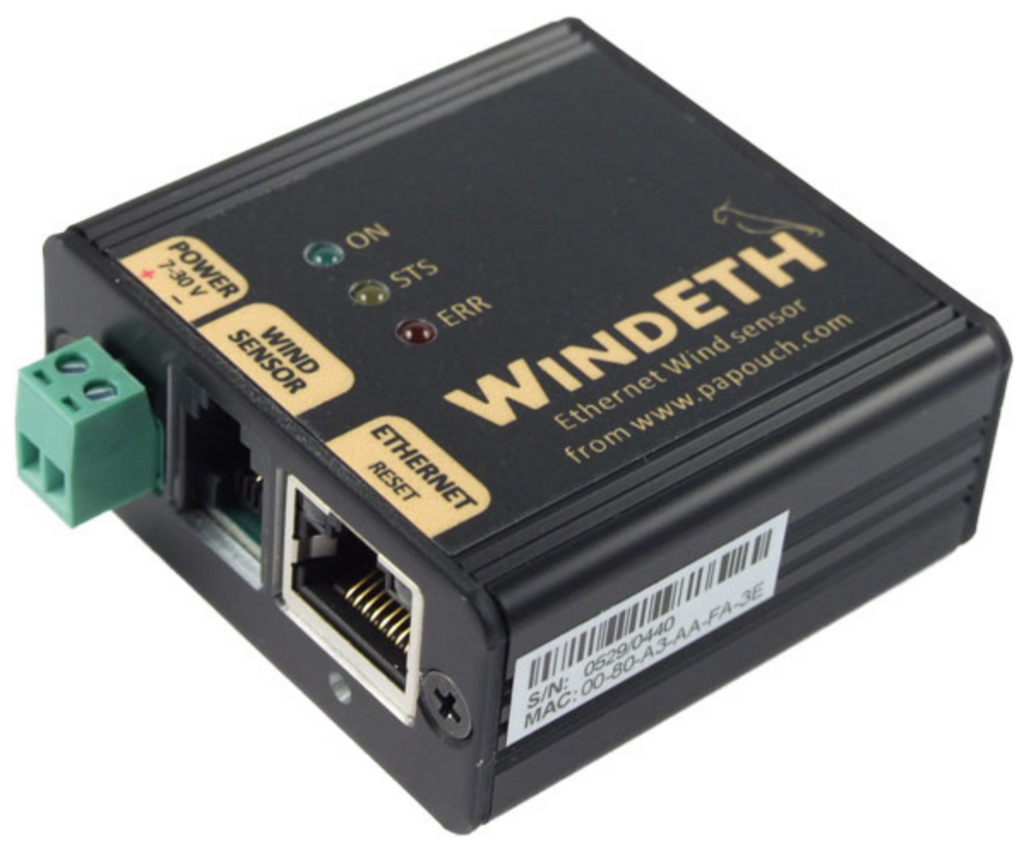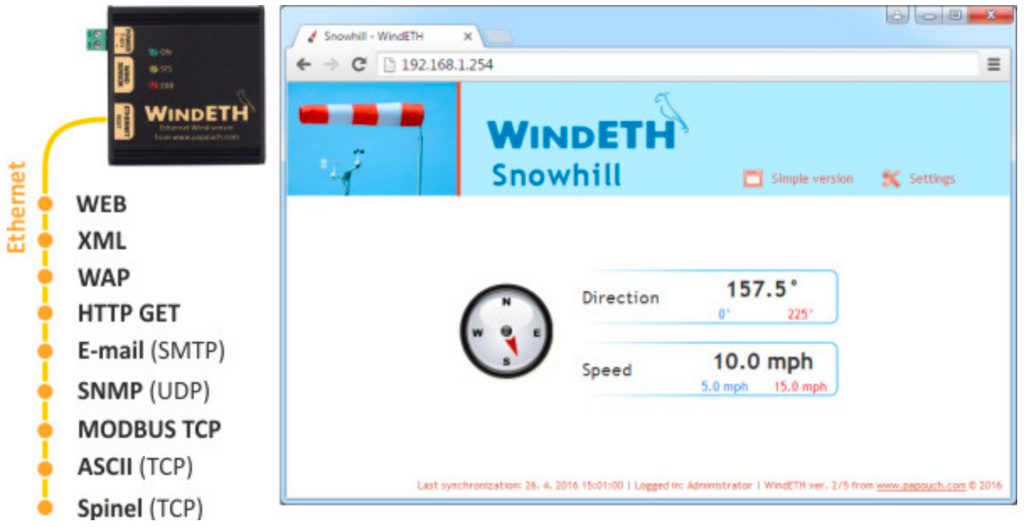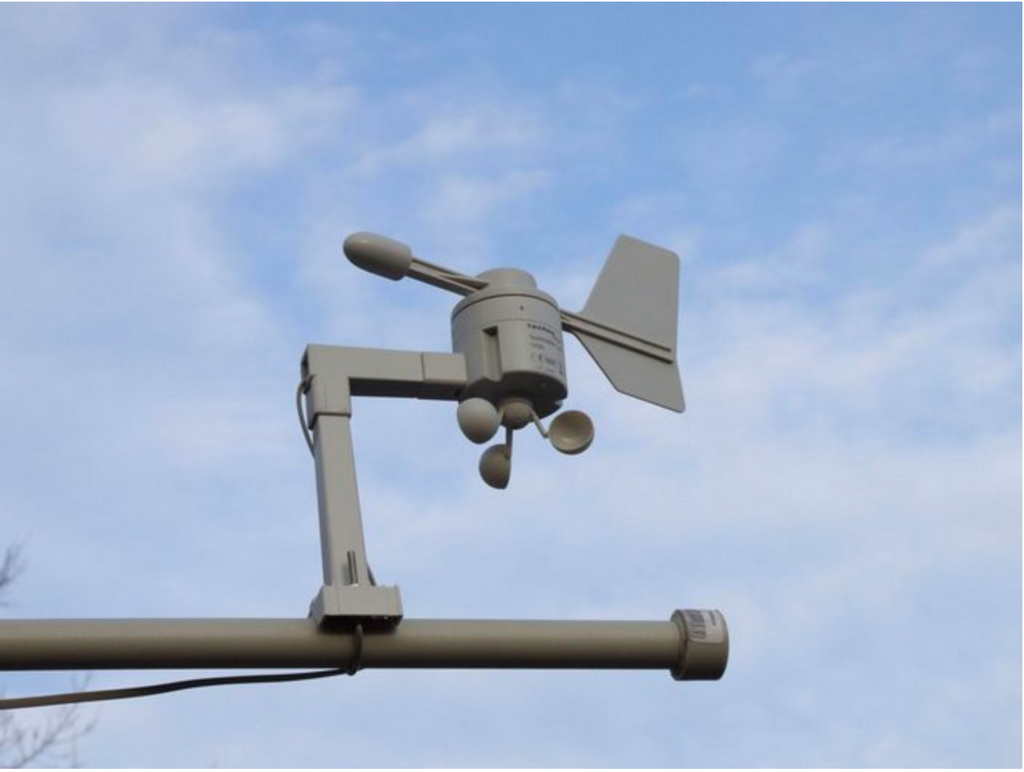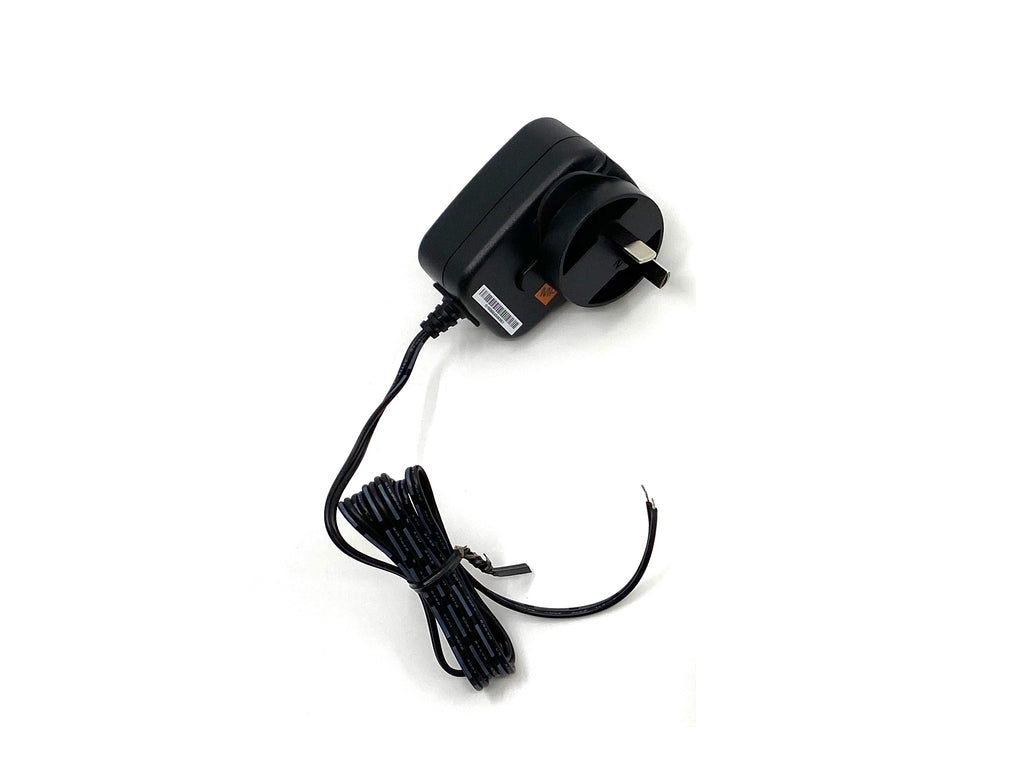 WindETH Ethernet anemometer wind speed measurement sensor over Ethernet
Looking for something similar? Check out our PAPAGO METEO range instead
--
WindETH is an Ethernet anemometer, which is able to measure wind speed and direction. It is connected directly to a computer network (Ethernet). Current measurements are also available via internal WEB interface or various formats like HTTP GET, XML, MODBUS TCP, SNMP and Spinel. When limits are exceeded WindETH is able to notify the operator via e-mail.
For automatic operation and processing, WindETH is able to communicate by a data channel via TCP, using protocols SNMP and MODBUS TCP. It can also send messages to a remote server via simple HTTP GET requests. Values from WindETH as well as setup are easily accessible even in the XML format.
Sensor configuration is carried out via web interface. Help is available for all parameters.
Wind sensor & AU 240v power supply ARE included in the package.