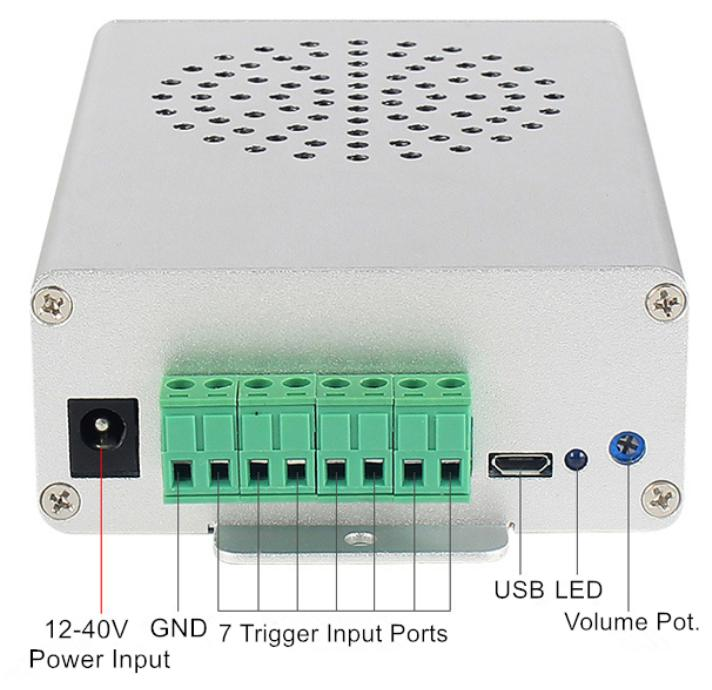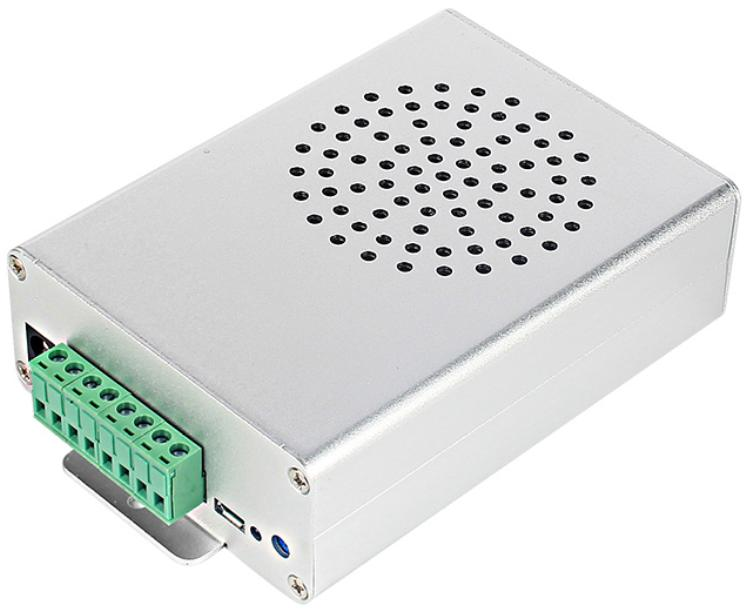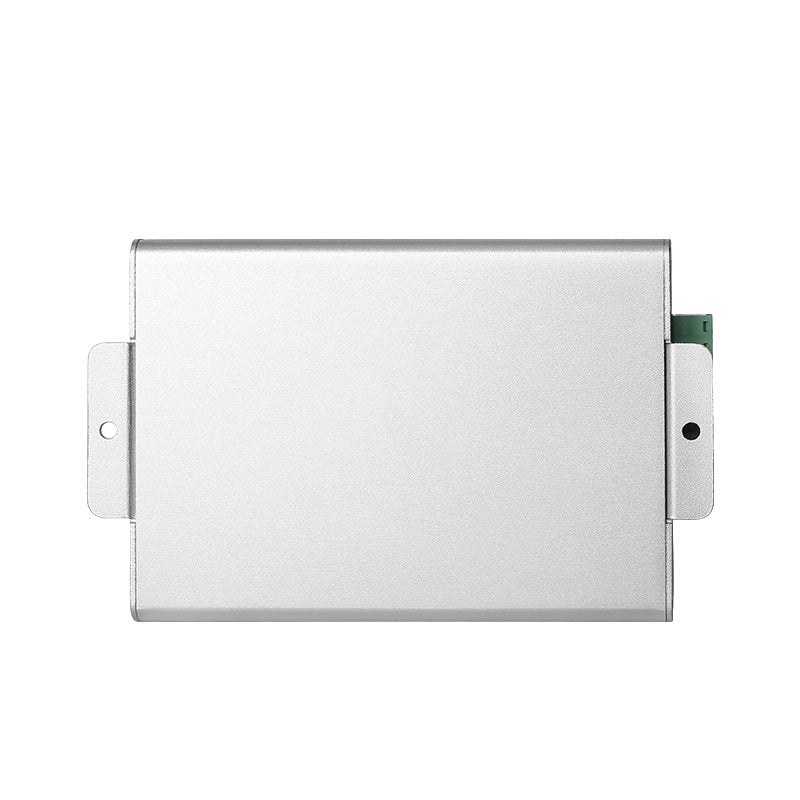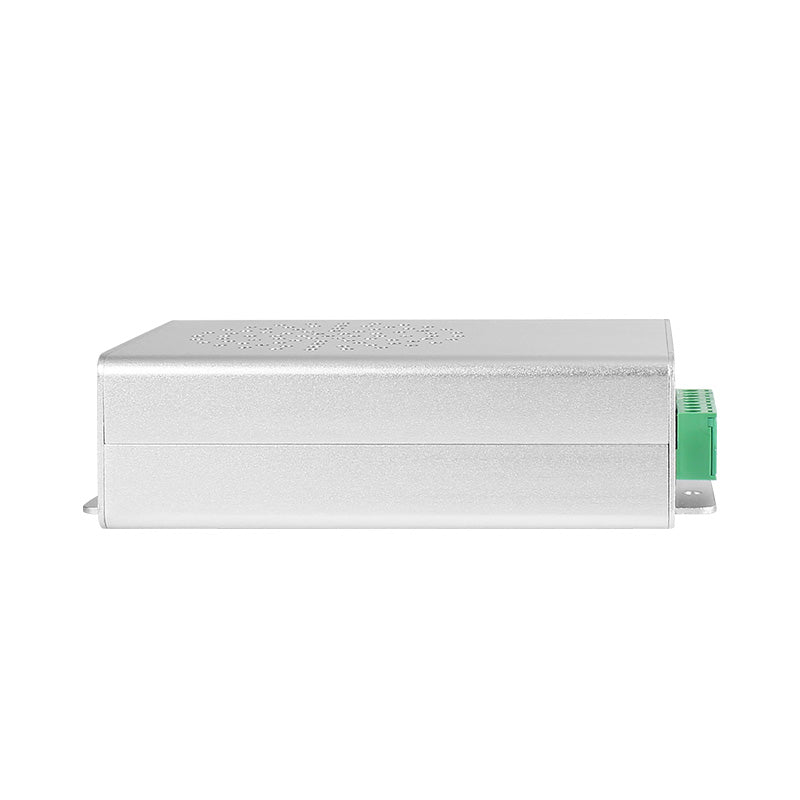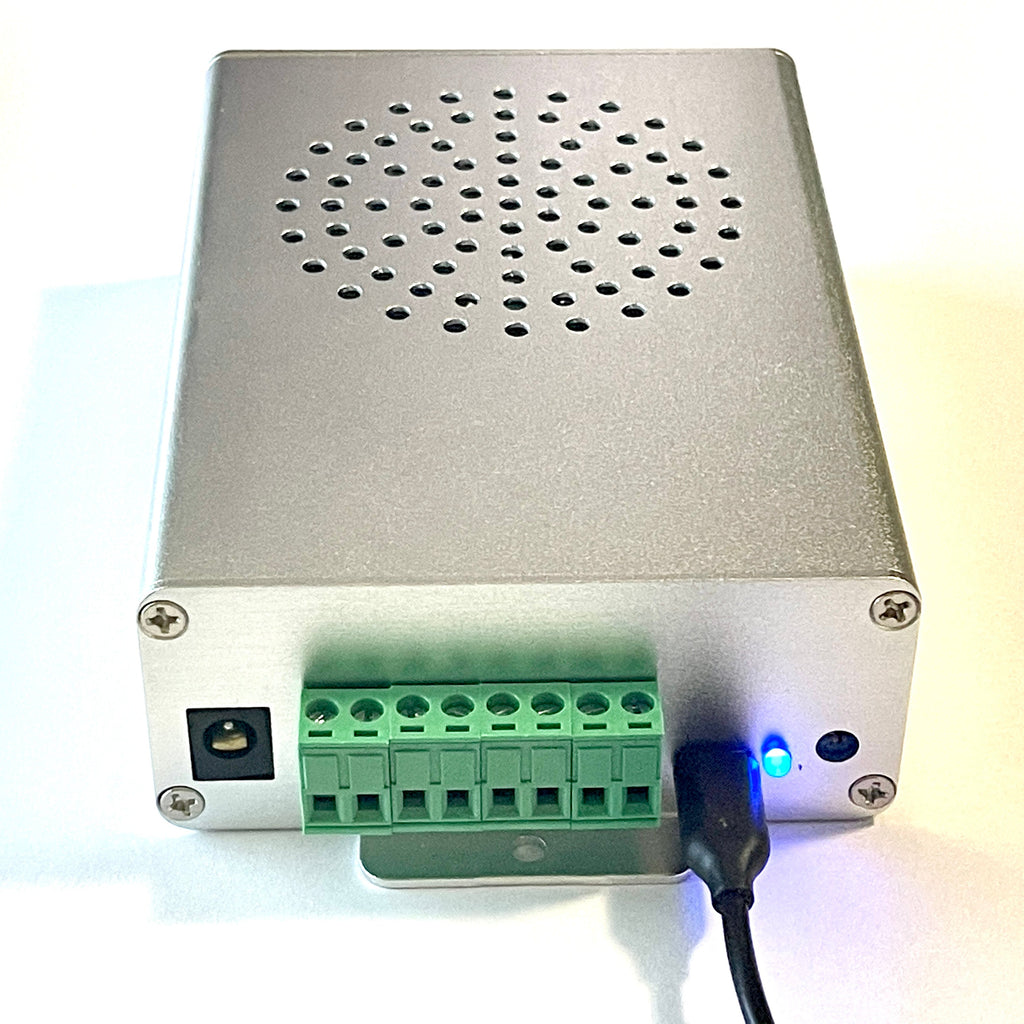 EV Noise Emitter Sound Generator PAWS Pedestrian Alert Warning System for EVs
Need a WEATHERPROOF version? Please see: W-PAWS
--
ORIGINAL *SILVER* VERSION OF PAWS PRODUCT -- ALL IN ONE UNIT -- LAST ONE!

---
Alert pedestrians to the presence of your EV, with ours PAWS Pedestrian Alert Warning System. The perfect buddy for your electric vehicle! Also known as an Acoustic Vehicle Alerting System (AVAS). 

PAWS in an all-in-one unit that packs-a-punch and allows you to play one of 7 user selected / user programmable MP3 audio tracks, to warn pedestrians or cyclists that you are near. You can even emit a truck reversing tone for when you're reversing!

If beeping your car horn would be inappropriate or potentially dangerous, use PAWS instead! Trigger one of the gentle and pedestrian friendly alert tones (such as a simple bike bell sound, to a futurist electric car moving tone), to warn the unsuspecting person of your presence. 

Check out the video of the PAWS unit going through 7 sounds.
Simply replace the default tones with your own, using the supplied USB cable! That's right, just "mount" the PAWS system like a USB thumb drive, on your PC or Mac to replace the MP3 files with your own audio tracks. You can even make your Telsa or Leaf sound like a V8 engine if you like!

Not sure what sound to use? That's OK -- if you can't find one to your liking, let us know, and we'll help you find one that does suit your vehicle / lifestyle / sound you're after!
Standard (replaceable) MP3 tones can be loaded.

This is our original version of PAWS -- in one SELF CONTAINED unit (including a built in speaker). Place the unit in your EV's Frunk, and wire through to you cabin.

To trigger a sound, simply send a negative pulse (from Terminal 1) to one of the self inputs (Terminals 2 through to 8).

Adjustable volume pot means that you can quieten down the PAWS' 10watt output, to a quieter level to suit your needs, depending how loud the PAWS unit is in your EV. You can even use one of the PAWS triggers to make a 'reversing' tone if you like.
The PAWS units can be installed on fork-lifts, pallet loaders, or other industrial vehicles that need to be able to alert others, to your presence.
Hook-up is easy. Plug the unit into 12-40v DC using the supplied plug cable. Add whatever type of trigger button you like, to suit your vehicle.

Specifications:
Working voltage: 12-40V DC, 1A
Power lead: ~30cm
Powerful 10 watt built-in speaker output (with user adjustable volume, in case you need to dial it down a little)
Audio formats: MP3 & WAV

PAWS "brains" with built-in speaker unit size: ~150mm x 90 x 40mm - aluminum case
Supported bit-rates: 32, 64, 128, 256 and 320kbps (MP3) -- 128kbps recommended for best use of available flash memory.

Supported bit-rates: 8, 11.025, 12, 16, 22.05, 24, 32, 44.1 and 48khz (WAV)
Recording frequency: 44.1khz recommended (22.05khz not recommended). If you have 22.05khz audio files, it is recommended to convert to 44.1khz
Memory capacity onboard PAWS: 8mb
Connectivity: USB (Micro) for replacing alert tones
Supplied with:
Power plug cable (with bare-wire end ready for testing or connection in your vehicle)
Micro-USB cable (for connecting to your PC for uploading replacement audio sounds) -- just plug in to your PC, just like a USB thumb drive.

The PAWS all-in-one speaker unit it's self.

Recommended power source:
Auxiliary socket / cigarette lighter plug (not included) OR

"Add-a-Circuit" fuse-tap power source (available from auto-supply shops and electronics stores)
Please note:
Mounting screws and hook-up wire are not included.
PAWS is not IP rated / not waterproof. Please place the PAWS unit inside your frunk, inside an enclosure, or somewhere protected from the rain / weather elements, to protect the electronics.

Please let us know if you need a weatherproof version of PAWS.
When mounting your PAWS all in one speaker, please check behind your desired mounting location, to ensure the location is safe to drill into.
Please use your PAWS unit responsibly (within local road / transport regulations in Australia) -- PAWS units are only designed to gently alert pedestrians to your presence, and shouldn't be used for any other purpose.

We recommend using your PAWS noise emitter on your EV in Australia in situations where pedestrians or cyclists are unlikely to otherwise hear your electric vehicle.
** FAST & FREE EXPRESS POST FOR ALL PAWS ORDERS **