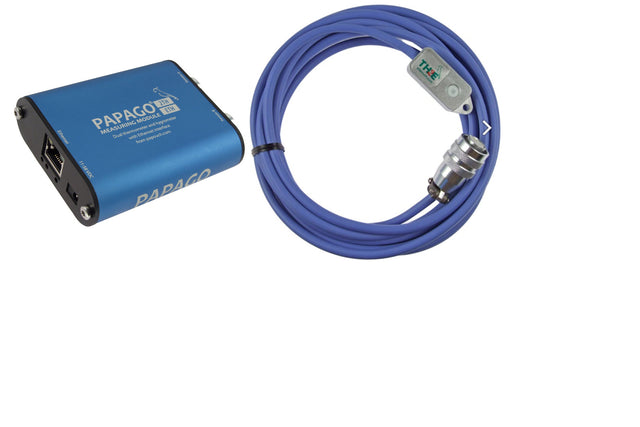 Temperatures in Australia have continued to set records highs. Penrith, in Sydney's west reached 47.3 degrees Celsius on January 7, 2018. That's the highest temperature in the Sydney metro area in 79 years!
But when high temperatures and hit waves hit Australia, how do you keep an eye on your equipment, whether it be a cool room, server or communications rack, or even your office temperature?
The first step is to get yourself an Ethernet Thermometer (such as the very popular PAPAGO, or TME). We EXPRESS SHIP from our Perth offices every weekday, and we keep all the popular models in-stock.
Once your Ethernet-based thermometer arrives, the next thing to do is to configure it. (login to the web interface at this address: http://192.168.1.254/ )
From there, you can set your alert thresholds, so that if the temperature goes too cold, or gets too hot, you can get an email alert.
If you want, you can use an Email-to-SMS service like Utbox.net. That means that when a temperature excursion occurs, you can get an alert on your mobile phone. Need to notify multiple people? Then set your Ethernet thermometer to notify a mailing list, with all the names on the mailing list including your staff email addresses, plus their email-to-sms email addresses too.
And if you just want to know what the temperature is right now, in your monitored environment, you can log on with any web browser, and check the current temperature (see screen shot example below).
So now is the perfect time to get yourself a TME or other Papago Ethernet thermometer today and start receiving email alerts (or SMS alert using an email-to-SMS provider).
Want more details, or aren't sure where to start? Contact us and drop us a line, and we'll happily help out =>.
Hola